Huge response to Plastic consultation
01 September 2018
The Guardian 18 August 2018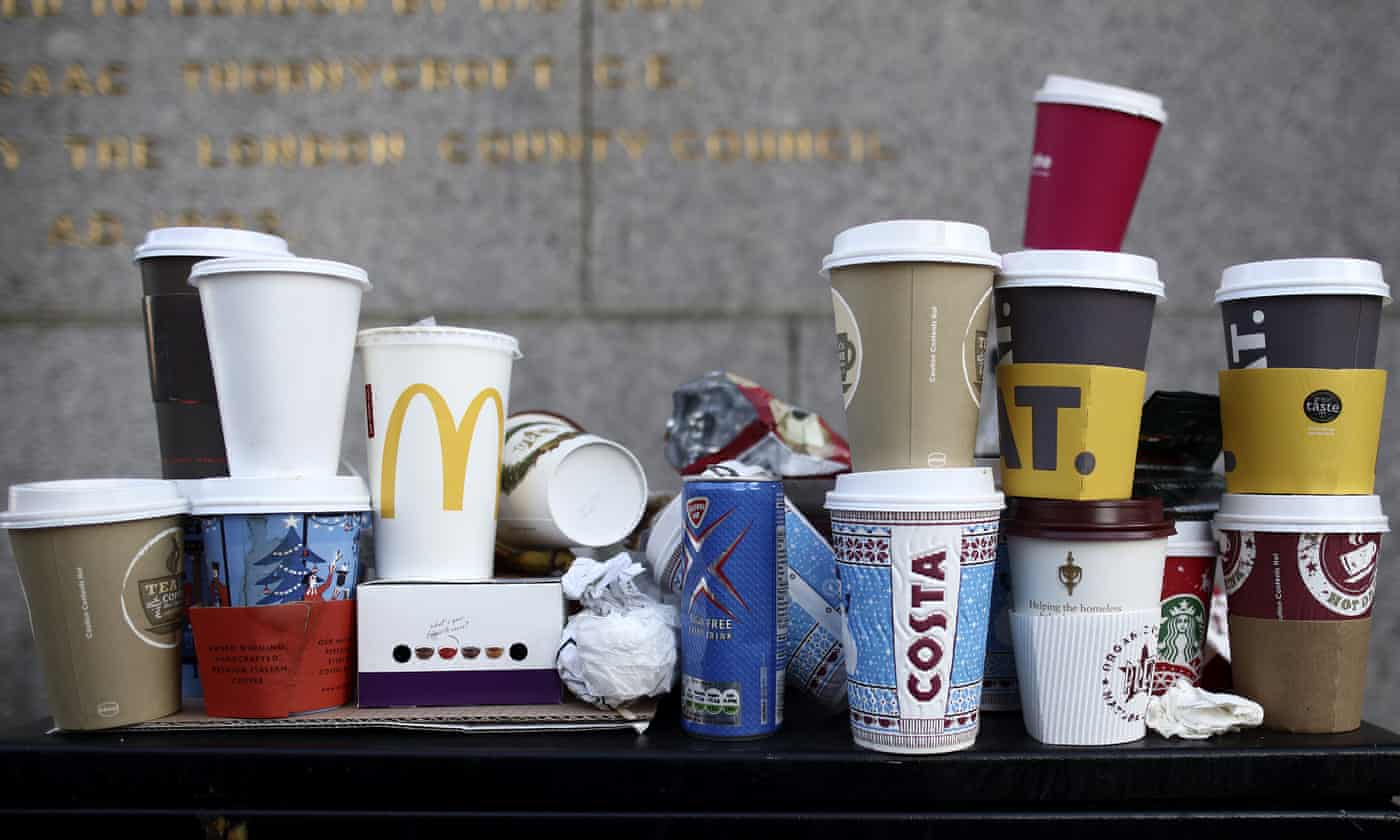 "An unprecedented number of people have backed tough action against plastic waste in a government consultation that could pave the way for a series of fiscal measures in the autumn budget.
The government will say response is evidence that there is broad public support for reducing single-use plastic waste through measure such as a "latte levy" on coffee cups, similar to the plastic bag charge, and tax incentives for recycling.
There were more than 162,000 respondents to the Treasury's call for evidence, including individuals, businesses and campaign groups, with the vast majority ­­­expressing support for action, the department said.
The government has already banned microbeads from cosmetics and is exploring extending the 5p plastic bag charge, as well as the possibility of aisles in supermarkets stocking products with plastic-free packaging.
It is also examining a ban on plastic straws, stirrers and cotton buds, as well as the introduction of a deposit return scheme to increase recycling."

Read the full Guardian article
Other articles on the Plastic consultation Resource.co
Marine Conservation Society
Newsletter Sign-up
Sign up here for the monthly TBI newsletter