Cycling
The Black Isle
The Black Isle is brilliant for cycling, with some superb on and off-road routes to be explored on two wheels.
Using a bike is cheap, gets you fit, and is a great way to beat the queues - particularly relevant when the Kessock Bridge is busy.
If the option of using an E-Bike interests you, loans are currently available via the Energy Saving Trust / Home energy Scotland to help with buying one. See this link for more information
https://energysavingtrust.org.uk/scotland/grants-loans/ebike-loan
or call Home Energy Scotland free on 0808 808 2282.
-----------------------
Cycling news

June 2023
. . reports on their various cycle training and group cycling activities, and advertises their next monthly Climate Cafe, on Tuesday 4 July.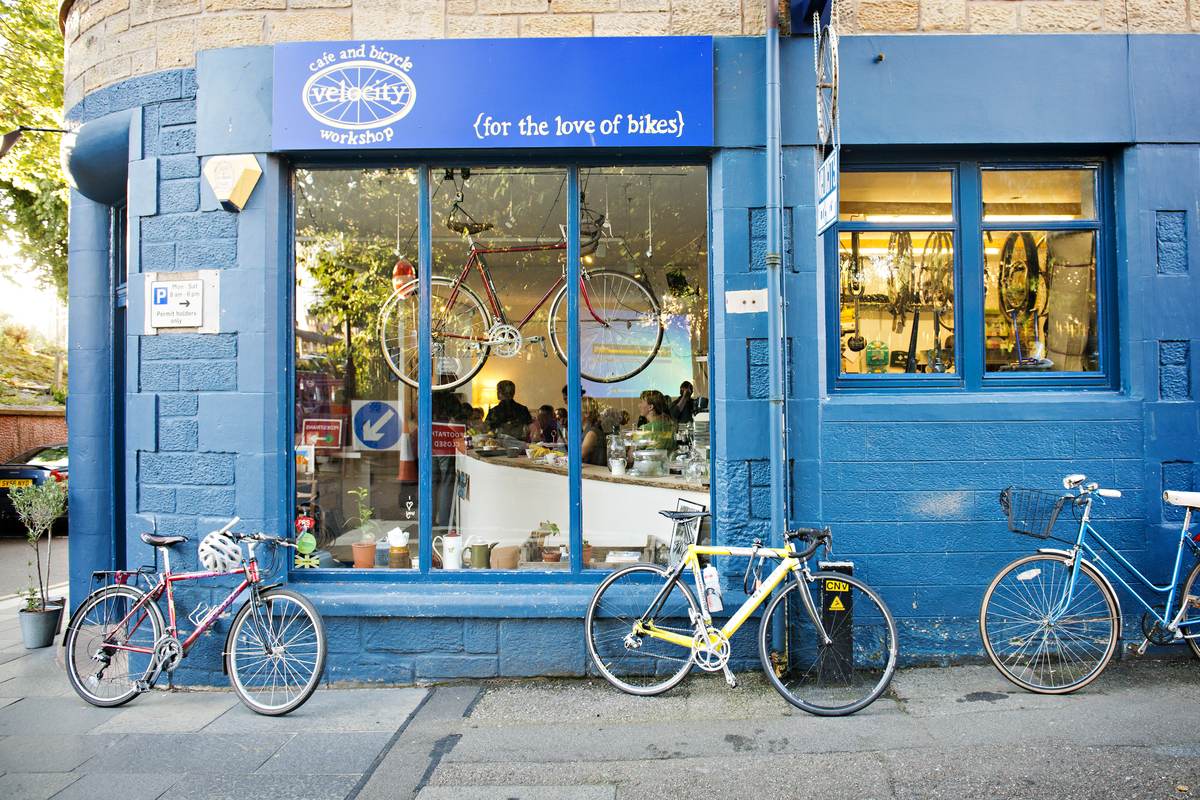 -------------------------
May 2021
Moving away from rural car dependency
Bo Hickey, infrastructure officer at Sustrans Scotland, explores the issues of car dependency and transport poverty in rural areas.
The definition of "rural" is subjective, but often raises a mental image of remoteness, challenging weather, and timber lorries hurtling along single-track roads. For many, the notion of driving is seen as an absolute necessity for rural residents and visitors alike.
However, these perceptions overlook that many, perhaps most, settlements considered "rural", are actually located on arterial public transport routes and path networks, with many outlying houses and hamlets within a 20-minute walk, wheel, or cycle from local services.
Given how many rural settlements were established (and sometimes even more populated) well before the rise of the Motor Vehicle, could it be that barriers to active travel are not actually related to distance and location?
Perhaps the lack of safe active travel provision, combined with modern expectations to live life at a rapid pace, present a much bigger obstacle.
-------------------------
June 2021
New cycling promotion project by Cycling UK
George Ewing of Cycling UK in Scotland has emailed
. . . I have been recently appointed as a Development Officer for the Highland area by Cycling UK in Scotland to implement a project call "Shift" and I would like to provide you with a brief overview of this project.
Shift aims to increase the number of people cycling for short everyday journeys, increase confidence to cycle and promote positive attitudes towards cycling. Shift aims to do this by -
Enabling grassroots groups/community organisations/business to run cycling support activities.
Supporting partners to explore and incorporate services using bikes.
Enabling individuals and organisations across Scotland to access webinars and content supporting cycling.
Enabling organisations across local communities to network, collaborate and share experience and learning.
An interested party will be able to apply for Shift funding of between £400 - £800 via a webform. The funding can be used in various ways to provide opportunity, capability and the motivation for all to cycle more. This could be achieved by using the funding anyway within the guidelines but could include the following -
Opportunity:
Basic bike maintenance sessions
Dr Bike / "M" check sessions
Purchase group/organisation accessories e.g. helmets, locks, panniers, lights
Security bike marking session
Capability:
Essential cycling skills sessions
Training staff/volunteers to be cycle ride leaders
Training (other) for staff/volunteers
Knowledge sessions e.g. maps & route planning, riding in adverse conditions
Motivation:
Cycle demo/try out sessions
Hire/Loan of cycles
1:1/small group confidence or route orientation sessions
I'm really excited about the opportunities that this project offer our communities and I for one am looking forward to getting started. I would like to highlight that this project has not officially been launched yet, but I am sending this information out to you as a taster of what is to come. If Shift interests you in any way please get in touch with me to discuss further and I will be more than happy to help.
George Ewing
Development Officer (Caithness)
Direct Line: 07341 792374
Main Line: 01483 238300
Email: george.ewing@cyclinguk.org
-------------------------
January 2021
Avoch to Munlochy Cycle path
TBI has been trying since 2014 to facilitate the creation of a cycle and pedestrian path to avoid the busy main road between Avoch and Munlochy. After a feasibility study identified possible routes, progress slowed in the face of anticipated problems in acquiring the necessary land. Activity resumed in 2019 with a further consultants' review of the route and the recent announcement of a public consultation process, but problems over land acquisition remain unresolved.
TBI Convenor Julian Paren outlines the thinking behind the proposal for a path and reviews the progress to date.

The road from Avoch to Munlochy is one of the most well-used in the area. As well as local trips, both drivers and cyclists use it to commute to Inverness, with others coming into the area to visit tourist sites, shops and guest houses. Transition Black Isle (TBI) has been working to improve safety on the road - and to make it accessible for people traveling on foot, by bike or traveling in a wheelchair, mobility scooter or with a pram.

In 2014, TBI sought an alternative solution - a dedicated cycle path that could be used by commuting and leisure cyclists, walkers as well as parents with prams and young children, or the infirm riding mobility scooters.
Read the full article (reference to consultation is out of date)
Other documents about the cycle path are available at
Travel & Tourism / Active travel and safety
and
Resources / Document library / Transport / Cycling / Avoch-Munlochy cycle path .

Part of the likely route of the cycle path - image Richard Dorrell, Geograph, Creative Commons Licence.
-------------------------

March 2021 From the CCT March newsletter
Culbokie Community Cycle Club

With longer days, spring weather and a slight relaxation of covid rules, the Culbokie Community Cycle Club is getting back in the saddle. The club organises regular group rides to suit all abilities. Membership is free; there are more details and a link to the membership form on our website – and also some suggestions for cycling and walking in the area.
-------------------------
November 2020
Cycling clubs on the Black Isle

One of the unexpected benefits of Covid-19 has been the increased interest in cycling, and in Culbokie they have formed a new cycle club to help new and returning cyclists, and to give an opportunity for more experienced riders to find new pedal pals.

The Culbokie Club organises two club rides most weeks, sometimes more, and has also organised ride leader training and a roadside maintenance course for its members. And one of the benefits, in these days when socialising is difficult, is that the club rides are classed as "organised sport" so the rides are a rare chance for a blether with like-minded folk.
Over the coming weeks and months TBI is planning to work with the Culbokie Club to see if their model can be replicated in other Black Isle villages. For more details, contact Martin Sherring (martin@pennyandmartin.co.uk/ 07730 927518).
-------------------------
August 2020
Velocity Cafe - GoByCycle and GetCycling
GoByCycle is a schools and community outreach programme
Our GoByCycle project encourages and supports Active Travel in schools and communities either by walking, cycling, wheeling or parking & striding! We are currently working within the Millburn, IRA, Dingwall and Fortrose clusters.
. . . .
We organise and deliver free activities such as Bikeability (cycling proficiency), Essential Cycling Skills, cycle training, presentations, workshops, Dr Bike sessions and fun events such as Bike to School Week.
. . . .
We are offering outreach bike maintenance, led rides and 'how to cycle safely' sessions for individuals and households in Inverness and Mid Ross. If you're interested, please complete this short form: ParticipUKt Info Form.
Please contact 07921 843374 or gobycycle@velocitylove.co.uk for more information.
GoByCycle on Facebook, Twitter, and website.

GetCycling
The Active Travel and general cycling links have recently been moved from GoByCycle to a new GetCycling page.
This includes links to our new Active Travel map and the TBI website.
-------------------------